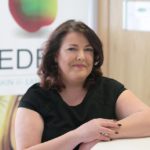 EndyMed
It was a no brainer introducing EndyMed to our clinic,we are especially fortunate to offer the Intensif treatment – the first and currently only clinic in Ireland to do so.
Glow
Tightening & Lifting; works deep in the skin to lift and tighten lax, sagging skin and fine lines and wrinkles on the face, neck and décolleté.
Each treatment takes between 20-40min depending on the area being treated.
EndyMed FSR
Skin Resurfacing & Tightening: Rejuvenates skin form the outside in, improving texture, tone and the appearance of fine lines and wrinkles.
EndyMed INTENSIF
Skin remodelling & Sculpting: Remodels skin form the inside out tackling deep lines and scarring