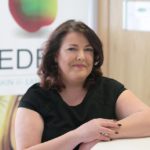 Profhilo
Love love love this treatment, zero downtime with amazing results – my clients love it too!
What is Profhilo?
A new anti-aging approach
The fast and easy way to healthier skin. Bioremodeling is an innovative approach to anti-aging which counteracts skin laxity of the face and in areas traditionally difficult to treat.
Prophilo is the first stabilised hyaluronic acid (HA) based product which is manufactured without the use of chemical cross-linking agents and is used for skin remodeling and treating skin laxity, not for just filling lines and wrinkles.