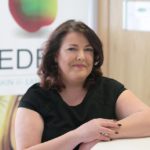 Laser Pigmentation Removal
A life changing treatment for gardening clients among others who have picked up sun damage over the years especially on their hands.Youthful hands are restored.
What is Pigmentation?
If you're an active person, chances are you spend more than your fair share of time in the sun. One of the many complaints we hear from our clients is that they are not happy with the overall appearance of their skin due to years of sun exposure. Getting a tan is certainly desirable when you are younger, but as we age, that tan results in photo-damaged, mottled skin with pigmented lesions. Tanning also increases your risk of skin cancer. What was once the great tan you enjoyed is now an accumulation of dermalogical concerns. And if  you're over thirty, you are more than likely to show signs of premature aging due to sun damage. With Laser pigment treatment, you can now treat sun spots, pigmented lesions and overall skin texture—giving you a more revitalized appearance than you've had in years.
How does Laser treatment for Pigmentation work?
Using the Alexandrite laser, we can greatly decrease the effects of photo-damaged skin by removing unsightly hyperpigmentation. One treatment provides an even tone and a smoother look and feel to your skin.
How does this differ from chemical peels and dermabrasion?
Unlike other treatments that remove an outer layer of skin and require significant healing time,laser treatment works by gently penetrating the skin to destroy the underlying vessels and pigment that are the cause of the problem. The outer skin itself is not damaged.
What areas can be covered?
The most common areas are the ones most exposed to the every day damaging effects of the sun, face, neck, backs of hands, shoulders. But any area of the face and body can be treated.
What happens at my first appointment?
We are currently offering the initial consultation online, either via skype or a video call. This way we can safely assess how exactly we can best treat your pigmentation issue and work out a treatment plan for you.