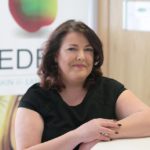 Gently does it! Don't feel like a peel? Try a relaxing results driven Bespoke Image Facial specifically for your skin.
Image O2 Lift
This luxurious oxygen skin care treatment infuses plant-derived stem cells, peptides and a high concentration of enzymatic botanicals into the skin leaving it luminous, refreshed and rejuvenated.
Requiring no pre-treatment and no down time afterwards, this treatment uses five completely new professional products and consists of five simple steps to exfoliate, illuminate and oxygenate the skin:
Skin is cleansed using a gel to milk cleanser
An Enzymatic Facial Peel dissolves any dead skin cells using Papaya and Pineapple enzymes, promoting collagen synthesis and deep hydration.
A cutting-edge effervescent masque is then applied, which oxygenates at the cellular level and contains skin lightening ingredients to even skin tone.
Pure plant stem cell enhancer is applied to the skin to rejuvenate and prevent signs of aging
A Tinted moisturizer with an Spf 30 is applied, which illuminates the skin and provides utmost environmental protection
Image Ormedic Lift Facial
Utilizing Image's Ormedic Skin Care line, an infused blend of organic and medically effective ingredients designed to rebalance tired, stressed and dull looking skin. With highly potent anti-oxidants and no chemicals, acids or parabens, this facial is perfect for all skin types. This non-chemical peel of Papaya, Pineapple, Pumpkin and Mango are blended together to help naturally rebalance, regenerate, restore and soothe your skin with organic ingredients. This treatment is highly recommended for all skin types, sensitive, dehydrated and irritated skin and safe for pregnant women.
Image Iluma Iluminating Facial
The Latest Technology to Lighten, Brighten and Illuminate the skin! Utilizing Image Skin Care's newest technology within the Iluma Line, The Illuminating Facial is a luxurious treatment to correct hyper-pigmentation, uneven skin tone and acne scarring, leaving the skin hydrated and illuminated! This treatment is perfect for preparing the skin to receive an advanced peel or a monthly maintenance treatment to keep skin brightened. Image Skincare's groundbreaking Vectorize-Technology TM administers the proven active ingredients in Iluma through a unique time-release mechanism, for a prolonged effect that keeps working for up to 48 hours after application. Vectorize technology organizes the peptides, plant extracts, lightening agents and stem cells into spherical molecules up to 100 layers thick.  Iluma's Unique Blend of Active Ingredients Includes:
Powerful peptides that inhibit the pigment producing enzyme.
 Lightening agents that reduce melanin production on a cellular level.
An exclusive blend of natural plant extracts to surpress pigmentation,
 Plant derived stem cells that preserve youthful skin cells.
Image Teen Acne Facial
An excellent treatment that introduces teens to proper skin care. A specialized facial that concentrates on deep pore cleansing, purifying exfoliation, removal of impurities and a purifying mask.