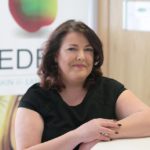 Love being able to offer this to the wonder women of the west!
What is Dermaplaning? 
Dermaplaning is a treatment that leaves the skin exfoliated and looking radiant. This treatment will exfoliate and rejuvenate the face, with little to no downtime. Any products used directly after dermaplaining will penetrate into the skin more efficiently as the skin has been cleaned of the dead skin on the surface of the face. The skin will feel fresh, look plumper and make up application is easier. The benefits of the Dermaplaning are:
Increase in the absorbtion of skinacre/topical products
Diminishes lines and wrinkles
Primes the skin for chemical peel treatments
Stimulates collagen synthesis
Creates a healthy glow with radiant complexion.
The Million Dollar Facial 
Your Million Dollar Facial will firstly start with dermplaning, a pain free exfoliating technique used to remove dead skin cells from the top layer of your skin (epidermis).
We will then use a microneedling device to produce thousands of microscopic holes in the dermis which prompts the skin to produce new collagen and increases absorption levels up to 80%.
Following on from this, we will apply a hyaluronic mask which helps your skin hold in moisture, making the skin more plump and hydrated.
Your treatment will finish with a lymphatic drainage massage which removes built up toxins and increases blood circulation, leaving you with a glorious glow.
Deluxe Million Dollar Facial
Give your regular million dollar facial an extra boost by finishing off under our Dermalux LED light.